Why Set Up a Business in Dubai Free Zones?


Normally for setting up companies in UAE mainland, the expatriates need a local sponsor but through free zone companies the expatriate can set up their business without the local sponsor and he can enjoy 100% repatriation of capital profits. The Free zone offers 100 % corporate and personal income tax benefit. Dubai free zone company setup process is quite smooth. Free zones are designed to encourage foreign investment with easier start-up processes, labour and immigration procedures, 100 per cent ownership for all nationalities and other legal services. Each free zone has its regulations and rules for registration and licensing of companies, which are administered by the specific free zone's regulatory authority. In general, each free zone appeals to different industries,  startups or investors, and only license specific types of activities.
Contact us for Dubai free zone company formation and with Launchpad membership you can start your business without renting an office space
Benefits of Setting Up a Business in Dubai Free Zone


Freedom of doing business, huge tax savings and favorable government policies lead investors and businessmen to set up their operations in Dubai free zones.
• 100% ownership no requirement for a local partner/sponsor
• 100% corporate and personal income tax exemption
• 100% repatriation of capital and profits
• Wide variety of licensable activities
• The Option of Flexi Desks, Serviced desks and Fitted offices for SMEs and start-ups
• Quick Company Registration
• Low setup fees
• Almost nil restrictions over recruiting workforce
• Access to excellent infrastructure
• Fewer renewal charges
• Can open a corporate bank account in Dubai
• 3 years visas for investors, staff & family members
List of Free Zones in Dubai


More than 20 Free Zones operating in Dubai, which are:
• Dubai Academic City
• Dubai Airport Free Zone Authority (DAFZA)
• Dubai Biotechnology & Research Park (DuBiotech)
• Dubai Car and Automotive City Free Zone (DUCAMZ)
• Dubai Design District
• Dubai Gold and Diamond Park
• Dubai International Academic City
• Dubai International Financial Centre
• Dubai Knowledge Village
• Dubai World Trade Center Free Zone
• Dubai South Free Zone
• Dubai Logistics City
• Dubai Maritime City
• Dubai Multi Commodities Centre (DMCC)
• Dubai Outsource Zone
• Dubai Studio City
• Dubai Techno Park
• Dubai Creative Clusters Authority (Dubai Technology and Media Free Zone Authority)
• International Media Production Zone
• Economic Zones World
• Dubai Flower Centre
• Meydan Free Zone
• International Humanitarian City
In free zones, you can set up different types of companies based on your requirements.
Free Zone Establishment (FZE) – Single shareholder
Free Zone Company ( FZC) – Two or more shareholders
Branch Company – Branch of local company or branch of a foreign company
Procedure to Set Up a Business in Dubai Free Zone


Step 1
Choose your business activity
Step 2
Finalise your company name


Step 3
Gather all documents & Apply for Business License


Step 4
Process your establishment card


Step 5
Congratulations, you have your license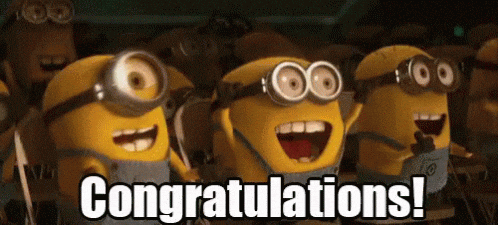 The task of Business setup in Dubai might look overwhelming to someone who is new to the business world but it is not that tough really. Launchpad can provide you with end-to-end business registration and free zone company formation services in Dubai. The firm's offerings include support services like pro services to get all approvals and also bank account opening services that can help you focus on more important tasks for Business setup in Dubai.
For any queries, Call us
Launchpad Coworking Space
Call: 056 416 2205 / 04 3208833
Email: we@thelaunchpadcowork.com